SOCIAL OCCASIONS
Spend more time socializing with friends and family, and less time worrying about dirtying the kitchen. Scratch offers a wide selection of appetizers, entrees, food stations, and desserts to accommodate whatever style of party you're looking to host. Below is a brief selection of several options we have available, but as we know, every party is unique in its own way and deserves a unique menu to fit this! Give us a few details of what theme your event is looking to follow and we will handle the rest!
Light Foods for Showers, Graduations, etc
Strawberry Goat Cheese Crostini
Toasted Crostini Topped with Honey Infused Goat Cheese, Fresh Strawberries, Balsamic Reduction & Garnished with Basil 
Blueberry French Toast Squares
Diced French Croissant base layered with Fresh Blueberries, and Cream Cheese blend, Cut into Bite-Sized Squares
BLT Bites
Toasted French Bread Cubes Skewered with Hickory Smoked Bacon, Butter Lettuce, and Grape Tomato
Selection of Mini Quiche
Goat Cheese Bacon Caramelized Onion, Spinach Feta Sun-Dried Tomato, Quiche Lorraine, Quiche Florentine, Veggie Medley
Selection of Muffins (mini or full size)
Banana Nut, Orange Cranberry White Chocolate, Glazed Lemon Blueberry, Caramel Apple Buttermilk, Lemon PoppySeed, Banana Coconut Chocolate Chip, Sunrise Muffins
Banana Chocolate Chip Pancake Stacks
3 Mini Banana Chocolate Chip Pancakes Stacked, Skewered and Garnished
Brisket Benedict
Hickory Smoked Brisket, Poached Egg, Scallions, and Ladeled with BBQ infused Hollandaise Sauce on top Toasted English Muffin
Chicken & Waffle Skewers
Buttermilk Battered Chicken Bites Skewered on Top of Miniature Belgium Waffles
Selection of Scones
Cranberry Orange zest, Glazed Lemon Blueberry, Chia Pear, Almond Poppy Seed, Dried Cherry Pistachio
Seasonal Fruit Parfait
Greek Yogurt Topped with Seasonal Fruit & Toasted Nuts & Granola
Grilled Pineapple & Shrimp Skewers
Jumbo Gulf Coast Shrimp, Cubed Pineapple Chunks, Drizzled with a Cilantro Garlic Aioli - Gluten Free
Cheddar Squash Fritters
Seasonal Squash Mixed with Assorted Cheeses and Herbs, Pan Seared and Garnished with Scallions and Sour Cream
Bourbon Glazed Shrimp
Jumbo Gulf Coast Shrimp, Wrapped Bacon, Glazed in a Bourbon Sriracha Marinade, and Grilled over Hickory
Mini Meatloaf
Bite-Sized Meatloaf Bites, Bacon Wrapped, Grilled, & Topped with Sweet Potato Puree
Stuffed Mushrooms
Herb Cream Cheese Stuffed, Topped with a Panko Breadcrumb mix
Spanish Crudite
Toasted Crostini Topped with Herb Infused Goat Cheese, Prime Beef Tenderloin, Cilantro, and Charred Red Bell Pepper Strips
Stuffed Mini Sweet Peppers
Mini Peppers Filled with Goat Cheese, Bacon and Herb Blend, Lightly Roasted, Gluten Free
Seasonal Crudite Platter
Variety of Seasonal Vegetables, Displayed & Served with Roasted Red Pepper Hummus
Brisket Bites
In House Smoked Brisket, Cream Cheese, & Jalapeno, wrapped in a Crescent Roll and Baked Golden
Teddy Cakes
Our Texas Take on Crab Cakes! Brisket, hashbrowns, a blend of herbs and spices, panko-breaded and lightly fried
Braised Beef Short Ribs
Tender Slow Roasted Beef Short Ribs in a Rich Cabernet Sauce with Onions and Mushrooms
Salmon Oscar
Atlantic Salmon, Grilled Over Hickory Wood, Covered in Creamy Bearnaise and Topped with Jumbo Lump Crab (GLUTEN FREE)
Apricot Glazed Pork Tenderloin
Bacon-Wrapped Pork Tenderloin with an Apricot glaze
Oven Baked Lasagna
Three Layers Seasoned Ground Beef, Made from Scratch Marinara & 3 Italian Cheese Blend
Grilled Cod with Chimichurri Sauce
Honey Sriracha Glazed Cod Topped with Cilantro Chimichurri Sauce
Balsamic Glazed Chicken
Grilled Chicken Breast with a Balsamic Reduction Glaze, Topped with Basil Chiffonade Ribbons and Grilled Peaches
Tuscan Chicken
Grilled Chicken Breast Topped with a Garlic Parmesan Sauce, Sautéed Spinach, & Sundried Tomato
Prime Beef Tenderloin
Prime Tenderloin Grilled to Perfection Topped with Gorgonzola Cream Sauce
Enchiladas Verde
Seasoned Chicken, Blend of Cheeses, Sautéed Spinach, topped with Rich Sour Cream Sauce
Selection of Bars
Caramel Stuffed Brownies, Mocha Brownies, Mississippi Mud Pie Bars, Pecan Pie Bars, Lemon Bars, Sopapilla Cheesecake Bars, Pumpkin White Chocolate​. Salted Caramel Chocolate Chip Bars, German Chocolate Pecan Pie bars
Selection of Mini Cheesecakes
Creamy Cheesecake w/Brownie Base, Girl Scout Thin Mint, White Chocolate Strawberry
Bread Pudding
French Bread Cubes, Raisins, Pecans with a Bourbon Vanilla Caramel Sauce
Selection of Mini Trifles
Seasonal Berry, Tiramisu, Lemon Raspberry, Baileys Chocolate Cheesecake, Pumpkin Caramel Cream Cheese, Chocolate Peanut Butter, Vanilla Raspberry, Blueberry Lemon Cheesecake, Lemon Meringue Pie Shooters
Gluten-Free Sugar Free Desserts
Mini Brownie Cheesecakes, Snickerdoodle Cookies, Peanut Butter Chocolate Chunk Blondies
Selection of Cakes/Cupcakes
Italian Cream, Lemon Blueberry, Chocolate Zucchini Coconut, Red Velvet, Carrot Cake, Cherry Limeade, Orange Dream, Cookies & Cream, Chocolate, Vanilla, Strawberry
Selection of Cookies
Cowboy, Double Chocolate, Cranberry White Chocolate, Choc Peanut Butter, Snickerdoodle, Pumpkin Snickerdoodle​
Cake Pops or Cake Balls
Red Velvet, Cookies & Cream, Strawberry Shortcake, Vanilla
Panna Cotta with Seasonal Fruit
PRIVATE CHEF
Want a more intimate and hands-on culinary experience in the comfort of your own home? Our Chefs are available for hire for each event and bring the magic of preparing the food to your own kitchen! Be as involved as you want in the food preparation - Clients have the option to help partake in the assembly of the dinner and pick up a few pointers while interacting with the chef, or can simply sit back, relax, and enjoy the experience with their friends while the chef prepares dinner for the evening. Our Private Chef's make for a unique and unforgettable culinary experience
Scratch catered a recent party for us. It was an extremely easy process with great dinner/appetizer choices. Set-up was quick and professional and the food was phenomenal! Thanks Ted!
Donald D.
They catered an event for us and did an amazing job. The price was right, set up on time and the food was a hit! Highly recommend!
Rocio M.
I'm lucky enough to have Scratch Catering several times a month. Everything I have tried has been amazing. From small gatherings to a large event I highly recommend you use Scratch Catering your guest will thank you.
Bill T.
There are not words to describe Ted and his team at Scratch! I have used Scratch to cater dinner to our football team five times this past season and each time it has been AMAZING! He always arrives on time, brings amazing food, and makes the dinner so easy. I highly recommend them for any event you might be planning!
Suzanne P.
I'm a member of the monthly group that meets up that it's fortunate to have catering by Scratch Kitchen. Let me tell you the food they serve is out of this world. Not only is the menu selection fantastic they can make food for any palette. If you're looking for a caterer in Southlake or around Tarrant County you will not find anyone better then Ted!
Mike S.
This past holiday season my husband had a Bone Marrow Transplant which means that for 4-6 months we really need to limit his exposure to germs. However, he shares his birthday with a really good family friend and our tradition has been to go out for dinner. This year Ted brought the dinner to us. He catered an AMAZING 7-course meal for 6 people, provided a wonderful server and gave us an introduction to each course. What a special night!! I'd do this again even if he wasn't confined to home. It's just such a great way to enjoy being with your friends and loved ones.
Linda W.
There's a lot of places in the world I'd like to travel just so I can try their dishes, but as long as Ted Bilsky is around, all I have to do is ask him to make it. I think the former addresses what I think of the owner Ted Bilsky and scratch; they are just that good!!! I've never eaten anything made by Scratch that I haven't liked. There's a glazed artichoke bacon thing he does that opened my eyes to how lovely artichokes are. Ted, if I ever win the lottery, I'm going to hire you to be my private chef; that is at the top of my list of things to do with my future lottery millions.
Jinu M.
We absolutely love Scratch Kitchen. They are our go to catering company for all of our events. They provide the best service and great tasting food every time.
Rachel S.
Scratch Catering and Fine Foods did an excellent job providing food for our holiday party. Ted, Amy, and their team were reliable, dependable, and the food was delicious! I would highly recommend them.
Mary P.
Ted made it so easy to cater my holiday party! He had great suggestions, the food was delicious and it was so easy! I will use Scratch Kitchen for all of my catering needs.
Ariana C.
I was lucky enough to get some day-old leftovers at the CISD office today and wow! Fantastic food.
Allen P.
These guys are great, super easy to deal with, the food was great, guests could not stop raving about it, highly recommended.
Greg G.
If you haven't had a chance to have food from SCRATCH Kitchen, the. I highly recommend that you do! I have had their food a number of times at large events, which are tricky to cater and still have high quality, but Ted and his staff come through every time! I've had them cater smaller gatherings for me, and each is a RAVE review from everyone!
Kylan H.
I love Scratch! This place picks quality over quantity. I've never had anything there I didn't love. You can't go wrong with anything you pick. Friendly staff as well.
Lacy G.
Was referred by someone that told me they'd never had anything there that wasn't delicious. I gave it a try and I tried everything that day. The food was extremely fresh and best I've had in ages. I plan a lot of catering so they will be my new go-to provider. You can't go wrong!
Cyndi R.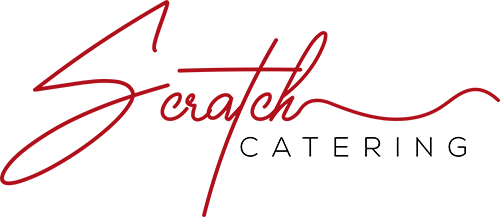 Scratch Catering & Fine Foods

1800 Esat State Hwy 114, Ste 103
Southlake, TX 76092
(817) 421-6555