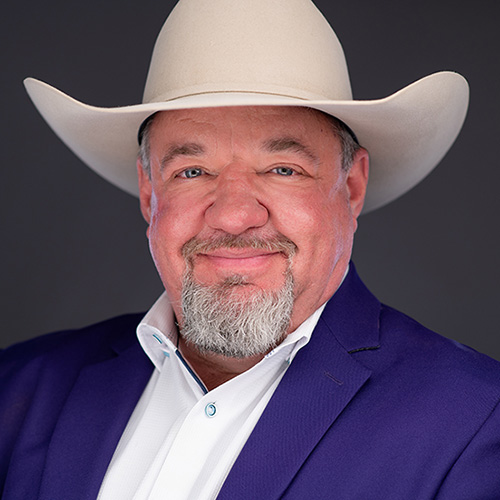 Chef Ted Bilsky, Executive Chef
With a deep-seated passion for food and the power it holds to unite families and friends and ignite relationships, Ted Bilsky embarked on his culinary journey in 2014 when he opened Scratch Kitchen in Southlake, Texas. Founded on a commitment to crafting exceptional meals and a belief that every gathering should include extraordinary cuisine, the soaring demand for his catering services paved the way to the catering business. A natural transition for Ted, Scratch Catering & Fine Foods opened its doors in 2015.
Ted's unconventional path in the culinary world is marked by the fact that he has no formal culinary training. A Texas A&M graduate with a degree in building construction, Ted's love for cooking began as a way to bring his family together to unwind after a busy day. Venturing into uncharted territory, he set out to disrupt the catering industry, relying on experimentation, creativity, and the feedback of friends and family. His dishes, born out of this exploration, have become the hallmark of Scratch Catering, showcasing unexpected flavor combinations, creativity and tastes you won't find anywhere else.
Known for his infectious enthusiasm and warm personality, Chef Teddy B. emerged on screens in the fall of 2023 as one of the most captivating characters among the landscape of cooking shows. The Eat This TV series Made Scratch Texas with Chef Teddy B. garnered an outstanding reception by viewers drawn to the classic dishes made with a distinctive Texan twist. Additionally, Chef Teddy B. was chosen by Bloomberg TV's The World's Greatest and featured as the best caterer in November 2023.
2019 Southlake Chamber of Commerce Small Business of the Year
2018 Colleyville Chamber of Commerce Small Business of The Year
2020 Colleyville Rotary Dancing for The Stars Champion Fundraiser
2019 Colleyville Women's Club Community Partner of The Year
2021 GRACE Volunteer of The Year
2023 Eat This TV Host Chef
2023 Made Scratch Texas with Chef Teddy B Season 1
2023 "World's Greatest" Best in Catering
Scratch Catering & Fine Foods is an award-winning, full-service catering company serving North Texas. We specialize in delivering turnkey catering solutions for weddings, private parties and corporate events. Offering the added convenience of holiday meals and daily menu options available for pickup and reheat, we bring a touch of culinary excellence to every occasion. We take pride in crafting distinctive, creative and delicious dishes that elevate events and consistently surpass expectations. At the heart of our philosophy is the belief that every gathering deserves extraordinary cuisine. This belief is more than a pillar of our business; it's the driving force behind every menu we curate, every dish we create, and every event we cater. In our view, outstanding service begins with active listening and collaboration with our clients. Understanding your vision and preferences, we are committed to bringing that vision to life by curating custom menus tailored to the unique preferences and requirements of your event. Using only the finest and freshest ingredients, we craft dishes that embody creativity, flavor, and unparalleled quality. Our commitment to delivering exceptional experiences goes beyond business; it's our way of leaving an indelible mark on the memories of those we are privileged to serve.
Renowned as a culinary cornerstone in Southlake, Scratch Catering has cultivated a devoted following among those who appreciate the artistry of exceptional cuisine. Over the years, we've had the honor of catering for dignitaries such as the Honorable Texas Governor Greg Abbott, Emeril Lagasse & Good Morning America, The Food Network, and numerous Major League Baseball teams visiting Globe Life Field. However, what has been most impactful over this period is the philanthropic endeavors that our team has contributed to the local community. As a partner with Metroport Meals on Wheels, Scratch Catering provides hot meals to over fifty home-bound seniors five days a week, 51 weeks per year. Additionally, as part of our philanthropic endeavors in the community, we have initiated a program to donate private dining packages to local charities and non-profit organizations for their live auction events.
In 2022, we embarked on a new chapter, relocating to our state-of-the-art facility in Southlake, Texas. This expanded space seamlessly integrates a cutting-edge commercial kitchen, a tasting room, and a versatile event center—all within the same facility. This distinctive and unparalleled combination sets a new standard in the area. Today, we continue our expansion into Dallas-Fort Worth, propelled by our unwavering commitment to infuse innovation into every dining experience. Adding to our journey, Executive Chef Ted Bilsky, widely known as Chef Teddy B., made his screen debut in the fall of 2023 with a pilot show for Eat This TV. The exceptional reception led to the signing of Made Scratch Texas with Chef Teddy B. Season 1 for a 12-episode series, following an impressive rating. Simultaneously, The World's Greatest recognized Chef Teddy B., inviting him to showcase his talent and be featured as the world's best caterer. This noteworthy publicity reflects our commitment to culinary excellence and the unparalleled creativity embodied by Chef Teddy B.
As we step into the next chapter of our culinary journey, we eagerly anticipate the unveiling of our new event center, slated to open its doors in early 2024. A testament to our dedication to creating extraordinary memories, this multifaceted venue is poised to become the premier destination for those seeking a unique setting unlike anything in the Dallas-Fort Worth Metroplex. A perfect setting for private dinners, bespoke events and gatherings of all types, our event center seamlessly blends with our commercial kitchen, creating the perfect backdrop for extraordinary moments and unforgettable memories.

Complementing this distinctive setting is our bar and bar service, offering premium selections that elevate your experience. As we open this new chapter, we invite you to celebrate in style, surrounded by an ambiance that reflects our dedication to crafting extraordinary experiences.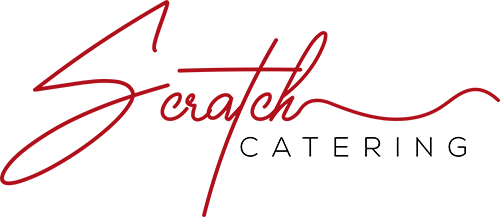 Scratch Catering & Fine Foods

1800 East State Hwy 114, Ste 103
Southlake, TX 76092
(817) 421-6555