Scratch catered a recent party for us. It was an extremely easy process with great dinner/appetizer choices. Set-up was quick and professional and the food was phenomenal! Thanks Ted!
Donald D.
They catered an event for us and did an amazing job. The price was right, set up on time and the food was a hit! Highly recommend!
Rocio M.
I'm lucky enough to have Scratch Catering several times a month. Everything I have tried has been amazing. From small gatherings to a large event I highly recommend you use Scratch Catering your guest will thank you.
Bill T.
There are not words to describe Ted and his team at Scratch! I have used Scratch to cater dinner to our football team five times this past season and each time it has been AMAZING! He always arrives on time, brings amazing food, and makes the dinner so easy. I highly recommend them for any event you might be planning!
Suzanne P.
I'm a member of the monthly group that meets up that it's fortunate to have catering by Scratch Kitchen. Let me tell you the food they serve is out of this world. Not only is the menu selection fantastic they can make food for any palette. If you're looking for a caterer in Southlake or around Tarrant County you will not find anyone better then Ted!
Mike S.
This past holiday season my husband had a Bone Marrow Transplant which means that for 4-6 months we really need to limit his exposure to germs. However, he shares his birthday with a really good family friend and our tradition has been to go out for dinner. This year Ted brought the dinner to us. He catered an AMAZING 7-course meal for 6 people, provided a wonderful server and gave us an introduction to each course. What a special night!! I'd do this again even if he wasn't confined to home. It's just such a great way to enjoy being with your friends and loved ones.
Linda W.
There's a lot of places in the world I'd like to travel just so I can try their dishes, but as long as Ted Bilsky is around, all I have to do is ask him to make it. I think the former addresses what I think of the owner Ted Bilsky and scratch; they are just that good!!! I've never eaten anything made by Scratch that I haven't liked. There's a glazed artichoke bacon thing he does that opened my eyes to how lovely artichokes are. Ted, if I ever win the lottery, I'm going to hire you to be my private chef; that is at the top of my list of things to do with my future lottery millions.
Jinu M.
We absolutely love Scratch Kitchen. They are our go to catering company for all of our events. They provide the best service and great tasting food every time.
Rachel S.
Scratch Catering and Fine Foods did an excellent job providing food for our holiday party. Ted, Amy, and their team were reliable, dependable, and the food was delicious! I would highly recommend them.
Mary P.
Ted made it so easy to cater my holiday party! He had great suggestions, the food was delicious and it was so easy! I will use Scratch Kitchen for all of my catering needs.
Ariana C.
I was lucky enough to get some day-old leftovers at the CISD office today and wow! Fantastic food.
Allen P.
These guys are great, super easy to deal with, the food was great, guests could not stop raving about it, highly recommended.
Greg G.
If you haven't had a chance to have food from SCRATCH Kitchen, the. I highly recommend that you do! I have had their food a number of times at large events, which are tricky to cater and still have high quality, but Ted and his staff come through every time! I've had them cater smaller gatherings for me, and each is a RAVE review from everyone!
Kylan H.
I love Scratch! This place picks quality over quantity. I've never had anything there I didn't love. You can't go wrong with anything you pick. Friendly staff as well.
Lacy G.
Was referred by someone that told me they'd never had anything there that wasn't delicious. I gave it a try and I tried everything that day. The food was extremely fresh and best I've had in ages. I plan a lot of catering so they will be my new go-to provider. You can't go wrong!
Cyndi R.
Originally published in Southlake Style, June 24, 2019 City, school and business leaders gathered together during the Southlake ...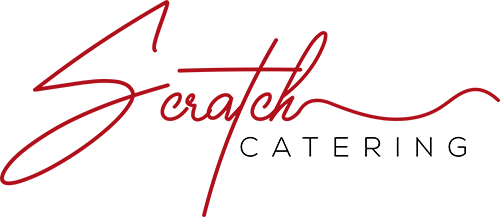 Scratch Catering & Fine Foods

1800 Esat State Hwy 114, Ste 103
Southlake, TX 76092
(817) 421-6555