Our exceptional service with a personal touch ensures every wedding is an extraordinary celebration.
We create culinary masterpieces that transform every gathering into unforgettable moments.
Crafted with a creative flair, our custom menus ensure unique and unparalleled work events.
Mastering the Art of Catering in Dallas-Fort Worth
Scratch Catering & Fine Foods is a family owned and operated, full-service catering company proudly serving the Dallas-Fort Worth Metroplex. From the most casual get-togethers to the grandest affairs, we're dedicated to delivering exceptional service with a personal touch while bringing innovation and creativity to every dish. We take pride in thinking beyond traditional culinary boundaries, creating new and exciting flavors beyond the ordinary.
Our talented team utilizes the finest and freshest ingredients to create dishes that exemplify creativity, flavor and quality. At the heart of our business is the belief that every gathering deserves extraordinary cuisine, capable of transforming any event into an extraordinary experience that leaves a lasting impression. From weddings, parties and small events to corporate luncheons, holiday gatherings and private dining, we craft unique menus to suit every special occasion. By exploring new combinations, techniques and styles, Scratch Catering creates dining experience that surprise and delight.
WE OFFER A WIDE RANGE OF CATERING SERVICES FOR EVENTS LARGE AND SMALL

WEDDINGS
Engagement Parties
Wedding Receptions
Rehearsal Dinners
Bridal Showers

PARTIES
Anniversary/Birthday/Holiday
Private Dinners
Fundraisers
Baby Showers

CORPORATE EVENTS
Luncheons
Meetings
Open Houses
Parties

GATHERINGS
Holiday Dinners
Tailgates
Small Gatherings
Family Dinners
We are committed to creating a positive, meaningful and lasting impact on our communities. Community service is at the core of our mission, and we believe in supporting and enriching the lives of those we are privileged to serve through our philanthropic initiatives.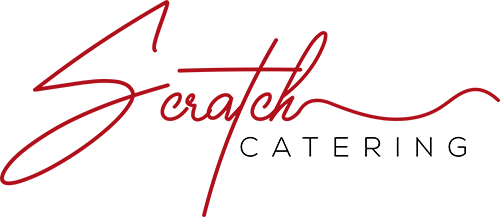 Scratch Catering & Fine Foods

1800 East State Hwy 114, Ste 103
Southlake, TX 76092
(817) 421-6555