CORPORATE CATERING
Whether it's catering for company employees or maybe looking to impress future clients, Scratch builds a menu specific to your event. From luncheons, to light snacks, or after-work Happy Hour, all of our catering menus are custom tailored to accommodate every event & company individually. Below are a few examples of options we can offer for each category
Brisket Benedict
Hickory Smoked Brisket, Poached Egg, Scallions, and Ladeled with BBQ Infused Hollandaise Sauce on top Toasted English Muffin
Avocado Toast
House Made Guacamole, Served on Toasted English Muffin, topped with Charred Cherry Tomato, Feta Crumbles, and Cilantro
Southern Fried Chicken & Waffles
2 Buttermilk Battered Chicken Tenders Served with a Belgium Waffle and Maple Syrup
Blueberry French Toast Casserole
Diced French Croissant Base Layered with Fresh Blueberries, and Cream Cheese blend
Traditional Breakfast
Scrambled Eggs, Bacon, Skillet Potatoes, Biscuits
Continental
Your Choice of Assorted Mini Muffins or Biscuits, Scrambled Eggs, Fresh Seasonal Fruit and Applewood Smoked Bacon or Breakfast Sausage
Scratch Breakfast Tacos
Flour Tortillas Filled with Scrambled Eggs, Hickory-Smoked Brisket, and Cheddar Cheese
Fruit Parfaits Station
Greek Yogurt served with a Build Your Own assortment of Mixed Berries, Nuts, and Granola
Classic Breakfast Casserole
Starting With A Base Of Tator Tots, Eggs, Cheddar Cheese, Green Chilies, Chopped Bacon, & Diced Sausage
Includes Choice of 2: Side Salad - Pasta Salad - Chips - Southern Potato Salad
Texas Wrap
Oven Roasted Turkey, Bacon, Avocado, Red Onion, Lettuce, Ranch Dressing, Rolled in Southwest Wrap
Veggie Wrap
Baby Spinach, Cucumber, Carrots, Red Onion, Roma Tomato, Red Pepper, and Provolone, Rolled in Spinach Wrap
Raspberry Chipotle Turkey Sandwich
Oven Roasted Turkey, Whipped Cream Cheese, Baby Spinach, and Raspberry Chipotle Sauce between French Croissant
3 Pigs Sandwich
Smoked Pulled Pork, Bacon, Ham, Pickle, Melted Cheddar, and Fried Onion Strings on Brioche
Greek Wrap
Grilled Chicken, Kalamata Olives, Cucumber, Red Onion, Baby Spinach, Red Pepper Hummus, Rolled in Spinach Wrap
Chicken Pesto Sandwich
Grilled Chicken, Toasted Mozzarella, Bacon, Basil Pesto and Roma Tomato on top Brioche
Chicken Salad Sandwich
Grilled Chicken Breast, Celery, Red Onions, Red Grapes, Toasted Pecans on a Croissant Bun with Provolone and Lettuce
Mini Muffalettas
Layers of Marinated Olive Salad, Capicola, Salami, Ham, Provolone
Bacon Wrapped Meatloaf
Just Like Momma Used to Make It! Our Angus Beef Meatloaf Recipe, Bacon Wrapped, & Drizzled with Our Secret Sauce.
Pecan Crusted Cod
Fresh Tilapia Filets Breaded and Seared in a Toasted Pecan & Panko Mix Breading, Drizzled with a Lemon Wine Sauce
Durango Fajitas
Hickory Grilled Chicken Fajitas, Tossed in Tangy Chipotle Sauce, Topped with Crispy Fried Onions. Served with Flour Tortillas
Asain Sticky Ribs
In House Smoked Pork Baby Back Ribs, Glazed in Asian BBQ Sauce, Garnished with Toasted Sesame Seeds and Scallions
Paired with 3 Cheese Macaroni & Tangy Ramen Coleslaw Salad
Lasagna
House Made Marinara, Blend Of Ricotta & Mozzarella Cheese, Seasoned Beef, Lasagna Noodles, Topped With Melted Mozzarella
Chicken Cognac
Pan Seared Breast Of Chicken Topped With A Creamy Cognac Sauce, Bella Mushrooms, Onions & Grape Tomato
Hickory Smoked Brisket + Sausage
Slow Smoked Over Hickory For 18-20 Hours, Sliced & Served With Garlic Cheddar Sausage
Chicken & Spinach Enchiladas
Grilled Breast Of Chicken, Shredded & Filled In Corn Tortillas, Topped With Sour Cream Sauce
Beef Tenderloin Medallions
Hand Cut 2 oz Medallions Of Beef Tenderloin, Seasoned & Grilled Over Hickory 
Balsamic Chicken
Grilled Breast Of Chicken, Tossed In Balsamic Glaze, Topped With Chopped Mushrooms & Fore Roasted Grape Tomato, Finished With Balsamic Drizzle.
Chicken Marsala
Lightly Breaded Chicken Breast, Pan Seared, with Marsala Wine, Sautéed Mushrooms, Onion, & Bacon.
Spinach & Ricotta Stuffed Manicotti
Jumbo Manicotti Shells Stuffed with Our Ricotta/Mozzarella Blend, Sauteed Spinach, & Topped with Homemade Marinara (VEGETARIAN)
Bourbon Glazed Atlantic Salmon
Atlantic Salmon, Grilled Over Hickory Wood, Topped with Bourbon Glaze (GLUTEN FREE)
Bourbon Glazed Atlantic Salmon
Atlantic Salmon, Grilled Over Hickory Wood, Topped with Bourbon Glaze (GLUTEN FREE)
Tuscan Chicken
Grilled Chicken Breast Topped with a Garlic Parmesan Sauce, Sautéed Spinach, & Sundried Tomato
Shrimp & Grits               
Pan Seared Jumbo Shrimp, Served Over Jalapeno & Cheddar Grits, Topped With Fire Roasted Corn & Bacon
Beef Enchiladas           
Corn Tortillas, Filled With Season Ground Beef, Topped With A Creamy Queso Sauce
Texican Taco Bake  
Layers Of Corn Tortillas Topped With Creamy Sauce, Fire Roasted Corn, Black Beans, Cheddar Cheese, Diced Tomatoes & Green Chiles, Topped With A Layer Of Cheddar Cheese
Baby Back Ribs
Slow Smoked Over Hickory, Glazed With House Made BBQ Sauce & Finished Over Charcoal
Beef Fajitas
Hand Trimmed & Marinated Skirt Steak, Grilled Over Hickory, Served With Sauteed Onions & Bell Peppers, Cheese, Sour Cream & House Made Salsa.
House/Scratch Salad
Mixed Greens, Cucumbers, Tomatoes, Mushrooms, Carrots, Red Onions with House Made Ranch Dressing
Cobb
Romaine, Diced Egg, Blue Cheese Crumbles, Bacon, Tomato, Red Onion & Avocado. Ranch Dressing
Pear Gorgonzola
Field Greens, Arugula, Gorgonzola Crumbles, D'Anjou Pears, & Candied Pecans. Red Wine Vinaigrette
Strawberry Spinach
Baby Spinach, Strawberry, Feta, & Toasted Pecans. Balsamic Vinaigrette
Grilled Peach
Baby Spinach, Grilled Peach, Goat Cheese, Toasted Sunflower Seed, Red Onion, & Sundried Tomato. Balsamic Vinaigrette
Southwest
Romaine, Roasted Corn, Black Olive, Cheddar Jack, Avocado, Black Bean, & Pico de Gallo. Ranch Dressing
Caesar
Romaine, Red Onion, Shaved Parmesan, Crispy Bacon, Grated Parmesan, & Croutons. Caesar Dressing
Selection of Brownies & Bars
Bourbon Glazed Bread Pudding
Mini Hill Country Egg Rolls
Stuffed with Smoked Brisket, Jalapeno, Cheddar, and Avocado. Served w/ Chipotle Ranch
Blueberry Watermelon Skewers
Fresh Blueberries, Skewered with Feta, & Cubed Watermelon 
Intoxicated Shimp
Jumbo Shrimp, Wrapped In Applewood Bacon, Grilled Over Hickory, Finished With A Bourbon Glaze
Teddy Cakes
Our Texas Take on Crab Cakes! Brisket, hashbrowns, a blend of herbs and spices, panko-breaded and lightly fried
Stuffed Mushrooms
Baby Bella Mushrooms, Stuffed With Herb Infused Cream Cheese, Topped With Panko Breadcrumbs
Taco Bites
Seasoned Ground Taco Beef, Cream Cheese & Pickled Jalapeno, Rolled Into A Crescent Roll & Baked.
Angus Beef Sliders
Our Angus Beef Burgers, Topped with Melted Cheddar Cheese, Garnished with Dill Pickle & Tomato
Shrimp Mango Tapas Shooters
Grilled Gulf Shrimp, Mango Cilantro Puree, Served in Shooter Glasses
Charcuterie Display
Artisanal Display of Italian Meats, Variety of Cheeses, Marinated Olives, Assorted Fruits, & Crackers
Chips & Dips
Choice of 3: Roasted Tomato Salsa, Black Bean Corn Salsa, Roasted Red Pepper Hummus, Tex-Mex Guacamole, Spinach Artichoke, or Creamy Jalapeno Corn Dip. Paired with Pita Bread or Quinoa Chips
Hummus Platter
House Made Chipotle Hummus, Surrounded With Pita Bead & Fresh Seasonal Vegetables
Scratch catered a recent party for us. It was an extremely easy process with great dinner/appetizer choices. Set-up was quick and professional and the food was phenomenal! Thanks Ted!
Donald D.
They catered an event for us and did an amazing job. The price was right, set up on time and the food was a hit! Highly recommend!
Rocio M.
I'm lucky enough to have Scratch Catering several times a month. Everything I have tried has been amazing. From small gatherings to a large event I highly recommend you use Scratch Catering your guest will thank you.
Bill T.
There are not words to describe Ted and his team at Scratch! I have used Scratch to cater dinner to our football team five times this past season and each time it has been AMAZING! He always arrives on time, brings amazing food, and makes the dinner so easy. I highly recommend them for any event you might be planning!
Suzanne P.
I'm a member of the monthly group that meets up that it's fortunate to have catering by Scratch Kitchen. Let me tell you the food they serve is out of this world. Not only is the menu selection fantastic they can make food for any palette. If you're looking for a caterer in Southlake or around Tarrant County you will not find anyone better then Ted!
Mike S.
This past holiday season my husband had a Bone Marrow Transplant which means that for 4-6 months we really need to limit his exposure to germs. However, he shares his birthday with a really good family friend and our tradition has been to go out for dinner. This year Ted brought the dinner to us. He catered an AMAZING 7-course meal for 6 people, provided a wonderful server and gave us an introduction to each course. What a special night!! I'd do this again even if he wasn't confined to home. It's just such a great way to enjoy being with your friends and loved ones.
Linda W.
There's a lot of places in the world I'd like to travel just so I can try their dishes, but as long as Ted Bilsky is around, all I have to do is ask him to make it. I think the former addresses what I think of the owner Ted Bilsky and scratch; they are just that good!!! I've never eaten anything made by Scratch that I haven't liked. There's a glazed artichoke bacon thing he does that opened my eyes to how lovely artichokes are. Ted, if I ever win the lottery, I'm going to hire you to be my private chef; that is at the top of my list of things to do with my future lottery millions.
Jinu M.
We absolutely love Scratch Kitchen. They are our go to catering company for all of our events. They provide the best service and great tasting food every time.
Rachel S.
Scratch Catering and Fine Foods did an excellent job providing food for our holiday party. Ted, Amy, and their team were reliable, dependable, and the food was delicious! I would highly recommend them.
Mary P.
Ted made it so easy to cater my holiday party! He had great suggestions, the food was delicious and it was so easy! I will use Scratch Kitchen for all of my catering needs.
Ariana C.
I was lucky enough to get some day-old leftovers at the CISD office today and wow! Fantastic food.
Allen P.
These guys are great, super easy to deal with, the food was great, guests could not stop raving about it, highly recommended.
Greg G.
If you haven't had a chance to have food from SCRATCH Kitchen, the. I highly recommend that you do! I have had their food a number of times at large events, which are tricky to cater and still have high quality, but Ted and his staff come through every time! I've had them cater smaller gatherings for me, and each is a RAVE review from everyone!
Kylan H.
I love Scratch! This place picks quality over quantity. I've never had anything there I didn't love. You can't go wrong with anything you pick. Friendly staff as well.
Lacy G.
Was referred by someone that told me they'd never had anything there that wasn't delicious. I gave it a try and I tried everything that day. The food was extremely fresh and best I've had in ages. I plan a lot of catering so they will be my new go-to provider. You can't go wrong!
Cyndi R.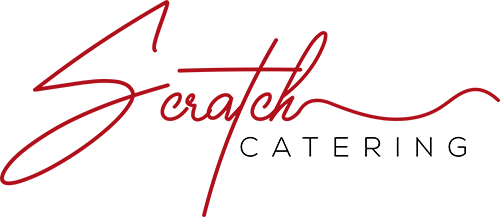 Scratch Catering & Fine Foods

1800 Esat State Hwy 114, Ste 103
Southlake, TX 76092
(817) 421-6555